Here are some sample itineraries for you
Day 1: Arrival in Marrakech or Casablanca, transfer to Marrakech accomodation
Day 2: Minibus across the Atlas, sight-seeing stop in Ait Ben Haddou, lunch, Dades gorge, night in Boumalne Dades
Day 3: Minibus to Merzouga, arrival in the afternoon. Dinner in your accomodation.
Day 4-6: Retreat days, organised as you like. Breakfast, lunch and dinner included. Activites and excursions optional (s. below)
Day 7: Minibus to Marrakech
Day 8: Guided city tour in the morning. Food tour in the evening optional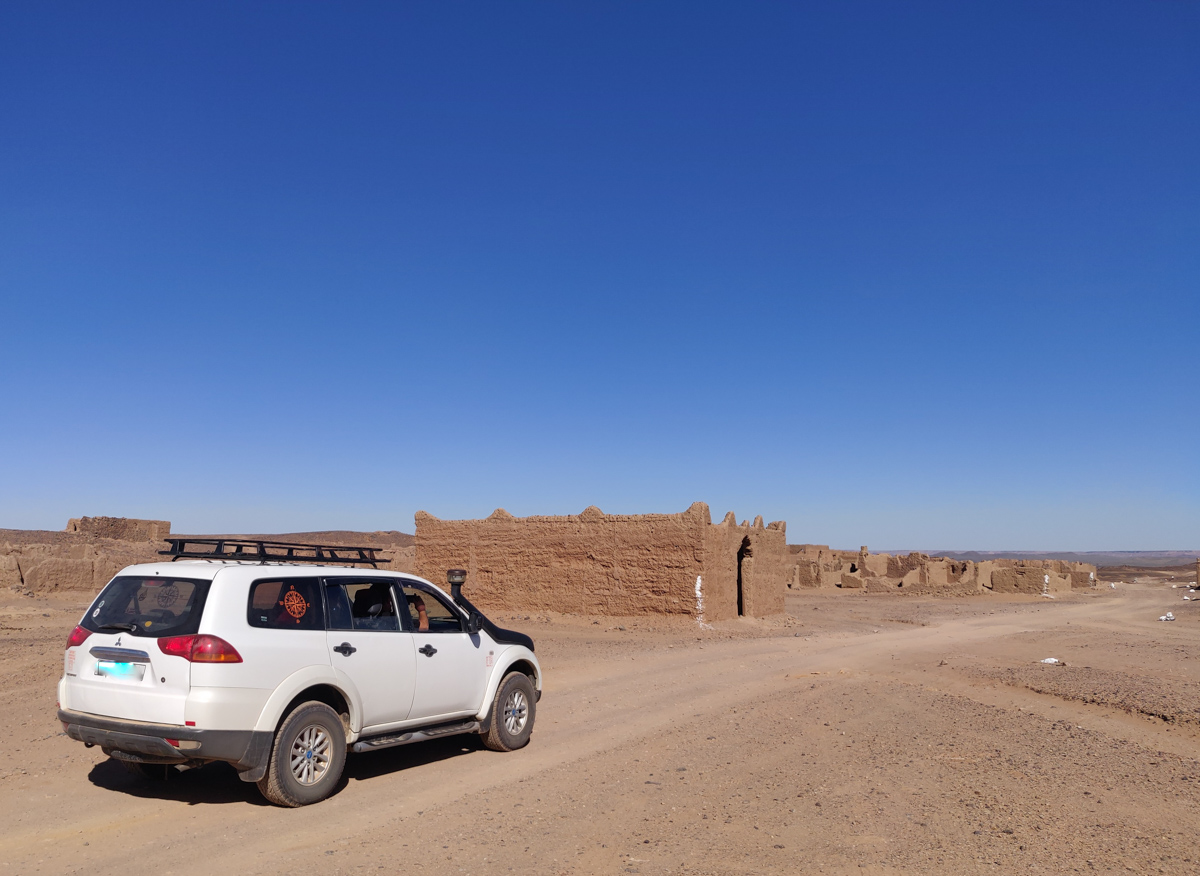 Transport
You can opt to organise transport to Merzouga yourself, or take the bus. To have more time in Merzouga, option for pick up in Errachidia (flight via Casablanca)
Activites
• cooking class • berber wrap stitching class • visit art gallery and Gnawa music demonstration in Khamlia • sunset camel ride • Henna • dune clean up
Accomodation
Choices of hotels and camps Alternatively, for the more adventurous groups, hiking and camping for 3 days
Two weeks sightseeing and retreat
Day 1: Arrival in Marrakech or Casablanca, transfer to Marrakech accomodation
Day 2: Guided tour Marrakech, free afternoon to explore
Day 3: Minibus to Asilah, the city of murals and wall art, explore on your own
Day 4: Tour of the art in the medina, creative afternoon
Day 5: Minibus to Volubilis, Minibus to Meknes, explore on your own.
Day 6: Guided tour in the morning, creative afternoon.
Day 7: Creative day
Day 8: Minibus to Merzouga, lunch stop in Midelt
Day 9-12: Creative retreat days, organised as you like. Breakfast, lunch and dinner included. Activites and excursions optional (s. below)
Day 13: Minibus to Boumalne, stops in Rissani for the weekly market, Todgha and Dades Gorges
Day 14: Minibus to Marrakech
Day 15: Hammam visit, food tour in the evening, (airport transfer Casablanca)
Day 16: airport transfer Mararkech
Add ons
- Professional photographer at any location - guided tours in Volubilis
Activites
• cooking class • berber wrap stitching class • visit art gallery and Gnawa music demonstration in Khamlia • sunset camel ride • Henna • dune clean up
Accomodation
Choices of hotels. In Merzouga choices of hotels and camps or hiking and camping for 3 days
Two weeks surfing and retreat
Day 1: Arrival in Marrakech or Casablanca, transfer to Marrakech accomodation
Day 2: Guided tour Marrakech, free afternoon to explore
Day 3: Lunch food tour Marrakech, minibus to Tamraght in the afternoon
Day 4-6: Surf camp
Day 7: Minibus to Ouarzazate, visit the Atlas film studio
Day 8: Minibus to Merzouga
Day 9-12: Creative retreat days, organised as you like. Breakfast, lunch and dinner included. Activites and excursions optional (s. below)
Day 13: Minibus to Boumalne, stops in Rissani for the weekly market, Todgha and Dades Gorges
Day 14: Minibus to Marrakech
Day 15: Hammam visit, food tour in the evening, (airport transfer Casablanca)
Day 16: airport transfer Mararkech
Add ons
- Professional photographer at any location - evening yoga in Tamraght
Activites
• cooking class • berber wrap stitching class • visit art gallery and Gnawa music demonstration in Khamlia • sunset camel ride • Henna • dune clean up
Accomodation
Choices of hotels. In Merzouga choice of hotels, camps or hiking and camping for 3 days